The Chatbots section is the place that allows you to set up automatic responses in the chat. We call them chatbots at Tidio as they help you handle the most common inquiries asked by your visitors.
In this article, you'll learn:
The Chatbots Section
When you open the Chatbots section, you will see the recommended templates panel. That's the place where based on the provided information in the registration process, we suggest to you the bots that may help you achieve your business goals.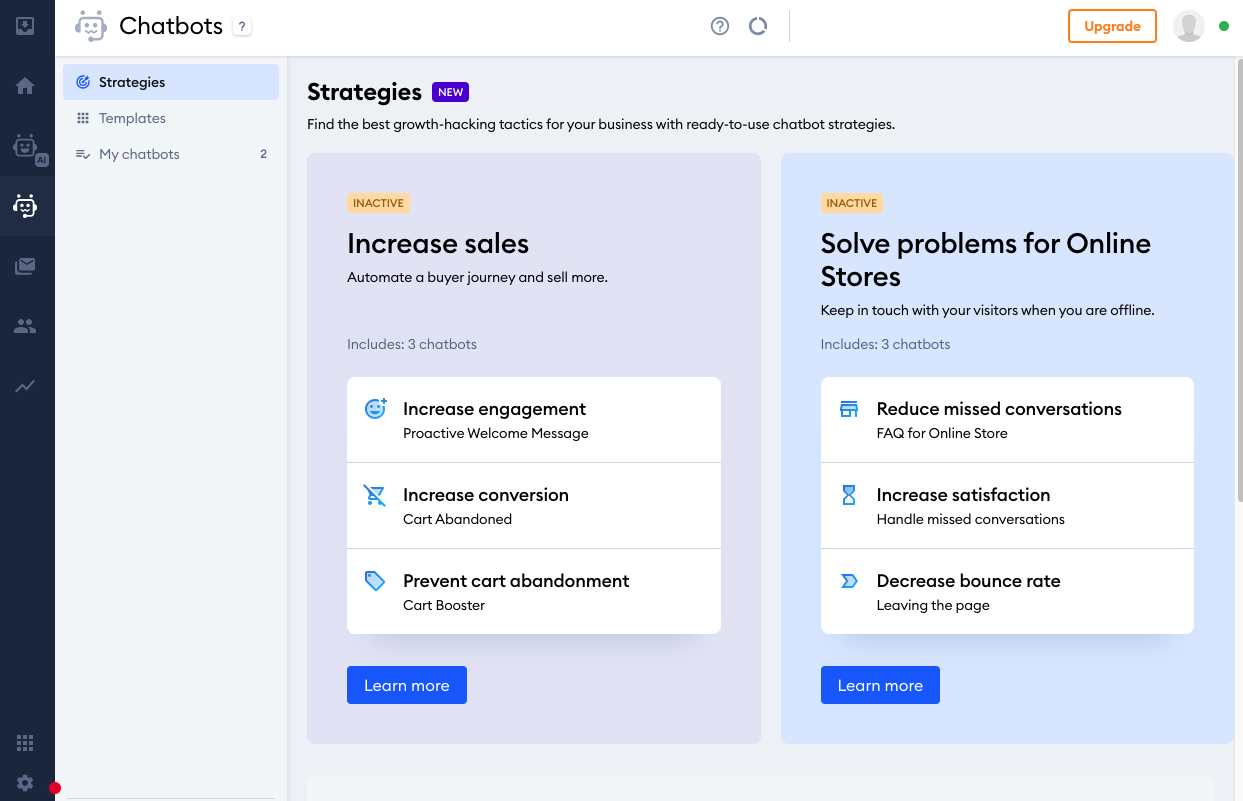 You can navigate from there to the My chatbots tab, bots launcher, or all the templates view on the left side menu.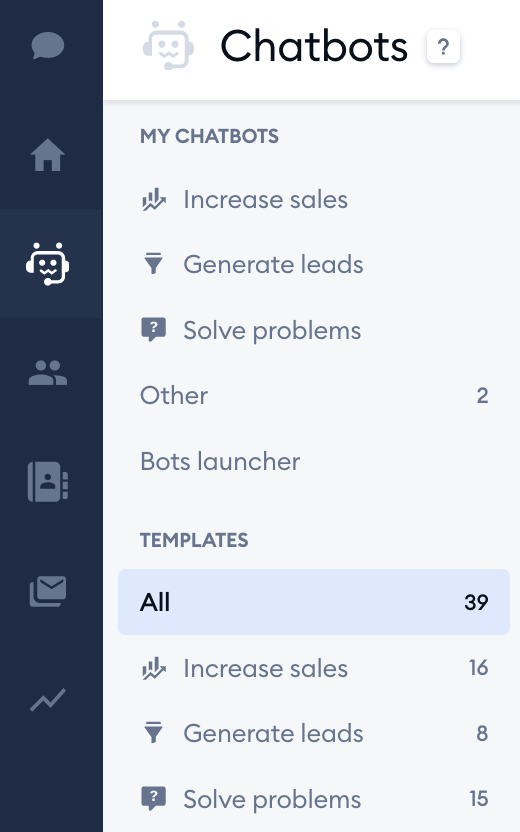 You can open the templates by clicking on the Customize & Add button to edit the text messages sent to your website visitors.
Edit the chatbot by clicking on the chosen node and editing the text in the right-side window.