When your chatbots don't appear in your Tidio chat widget - this is often due to the web browser's cache issue. The best practice in such a scenario is to test the chatbots for new visitors in a new incognito window.
In this article, you'll learn:
Troubleshoot the Visibility
If a chatbot doesn't appear inside your Tidio chat widget or continues to show old messages, please open your website in a new private/incognito window. To do that, go to your website's settings (three dots menu or hamburger menu) in the upper right corner of the web browser.
💡
Make sure you're opening a completely new incognito window. To do that - close all the previously open incognito windows and open a new one.
We're doing that as the chat widget saves the past visits and data in the browser's local storage, so you'll need to test the new setup in a clean incognito session.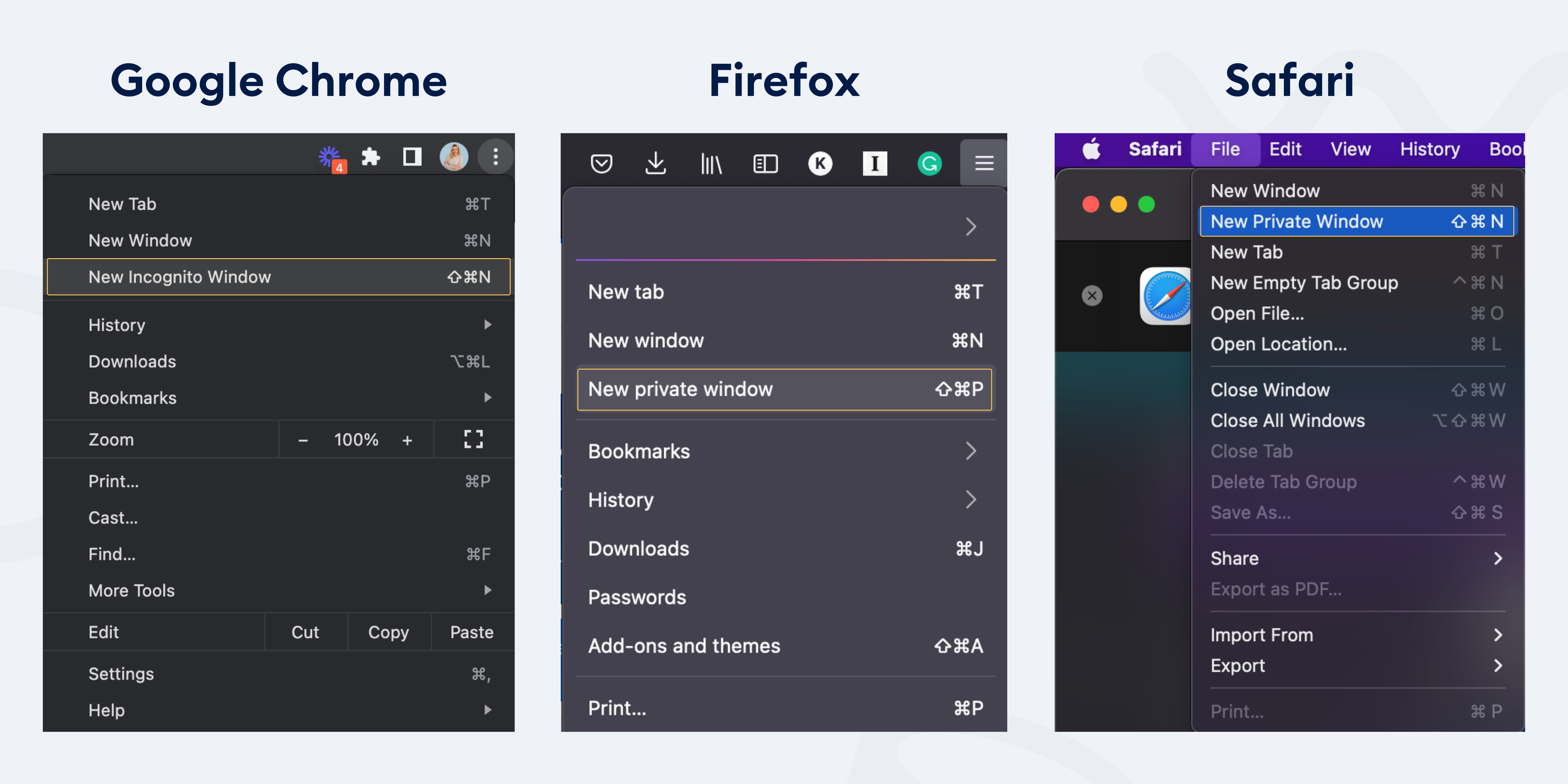 Now, you should see the chat widget, as your website visitors will see it. If the changes are still not reflected - contact our support team with a link to your website and your Tidio Public Key (you can find it in the settings > developer section).
Troubleshooting Widget Display
If you can't see even the chat widget on your website, it may mean that Tidio is not installed correctly or is hidden.
Take a look at our video, where we explain how to make sure the Tidio widget is visible on your website, or see our article about troubleshooting widget display instead.