My added Chatbots section allows you to add or adjust chatbots and their automatic messages.
In this article, you'll learn:
My Chatbots Section
You can find the My Chatbots section in your Chatbots panel in your Tidio admin panel.

Once you add at least one chatbot, it is listed in the My chatbots section. Depending on the bot's goal - you can find them in the following folders:
Increase sales
Generate leads
Solve problems or
Other
To edit the bot - click the three dots button - you'll see an option to edit the bot, test it out, show statistics, turn off, or delete the particular workflow.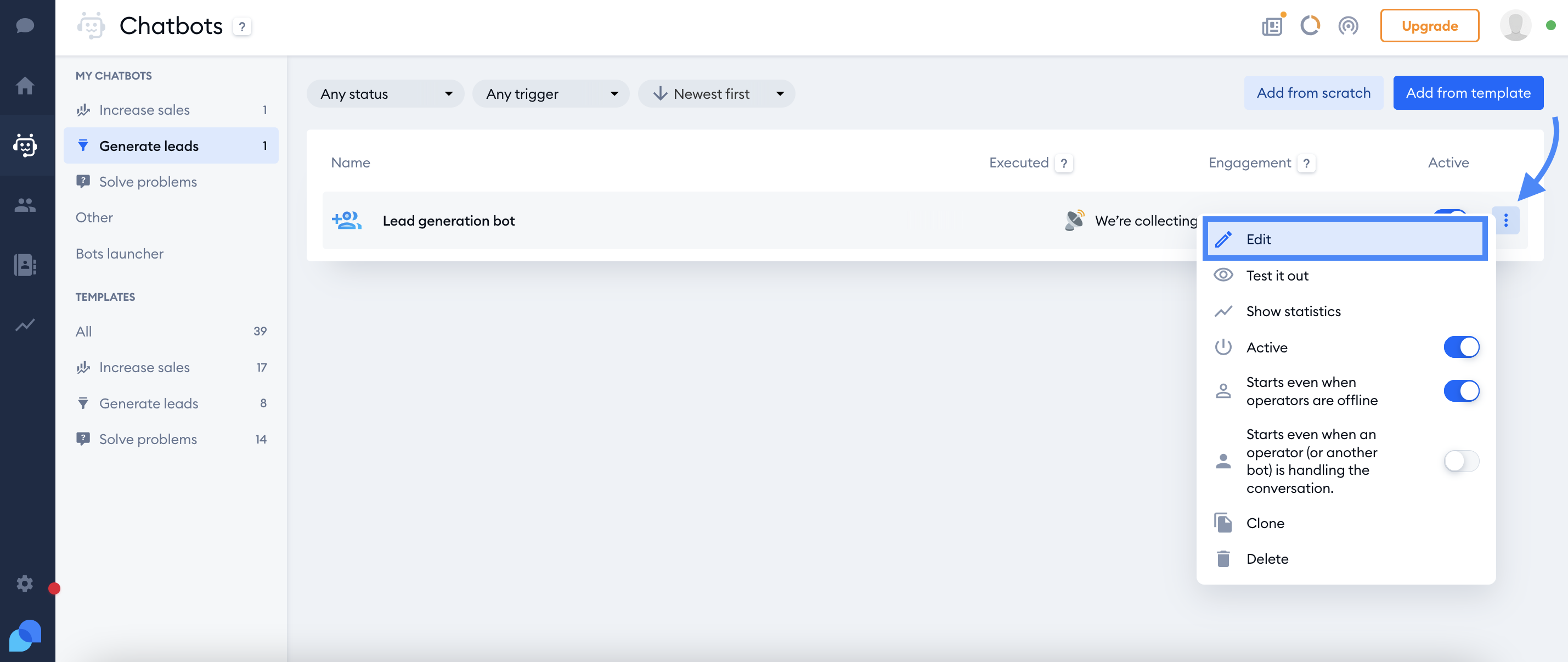 Each workflow can be disabled temporarily by making sure the Active toggle is disabled. You can also choose if the workflow should work when your operators are offline or when another bot or an operator is handling the conversation.
On the top of the Options list, you will also find the Show statistics button - if you click on it, a pop-up window will appear with the usage statistics.
Clone the bots
If you need to make a copy of your bot, you can clone the bots in the My Chatbots section. Find the bot you wish to copy, click on the three dots-menu on the left, and then select the Clone option.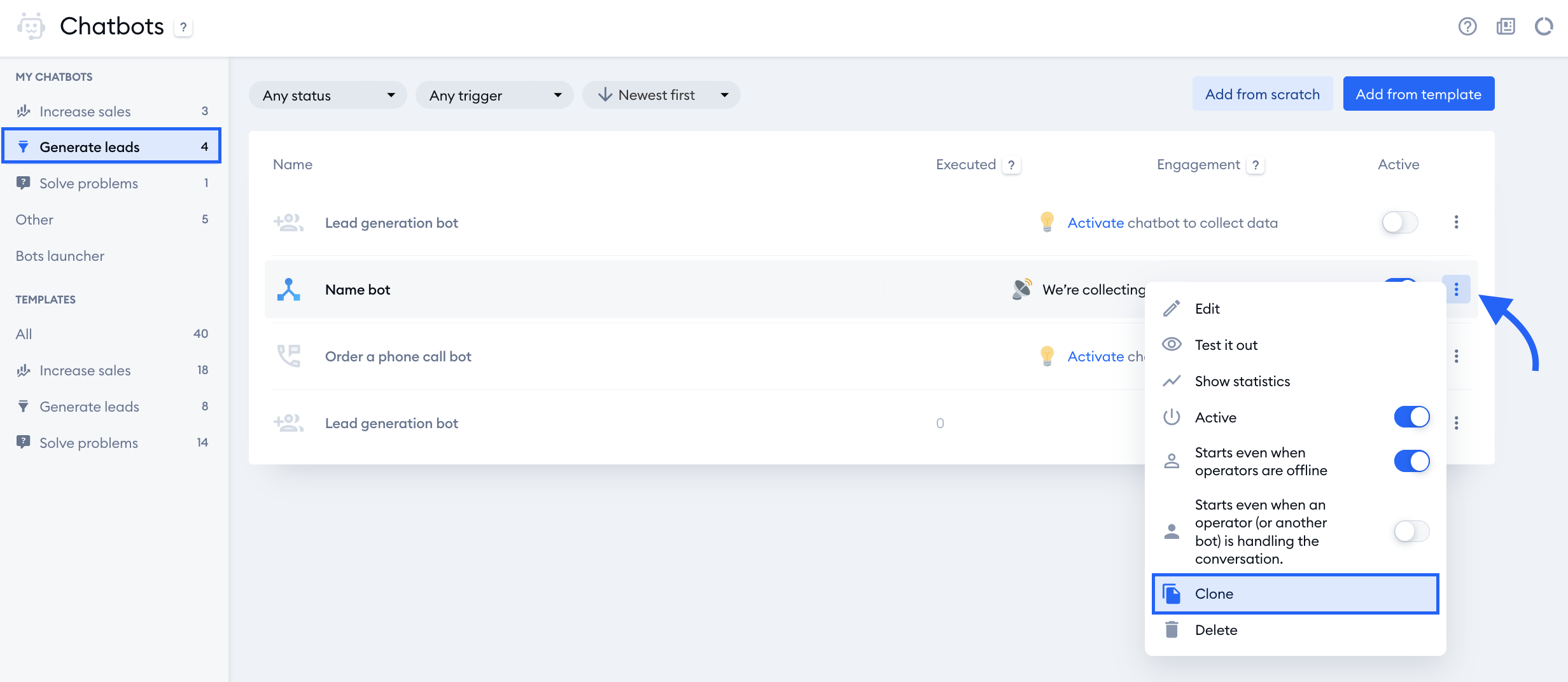 Now, the bot will appear on the list as inactive with the clone tag.