If you subscribed to one of our premium plans, you can edit your subscription anytime in the billing section of Tidio.
In this article, you'll learn:
Edit Subscription
If you want to edit your current subscription, change the invoice details, change the card details, or your US residency details - head over to the Settings > Project & Billing > Billing section.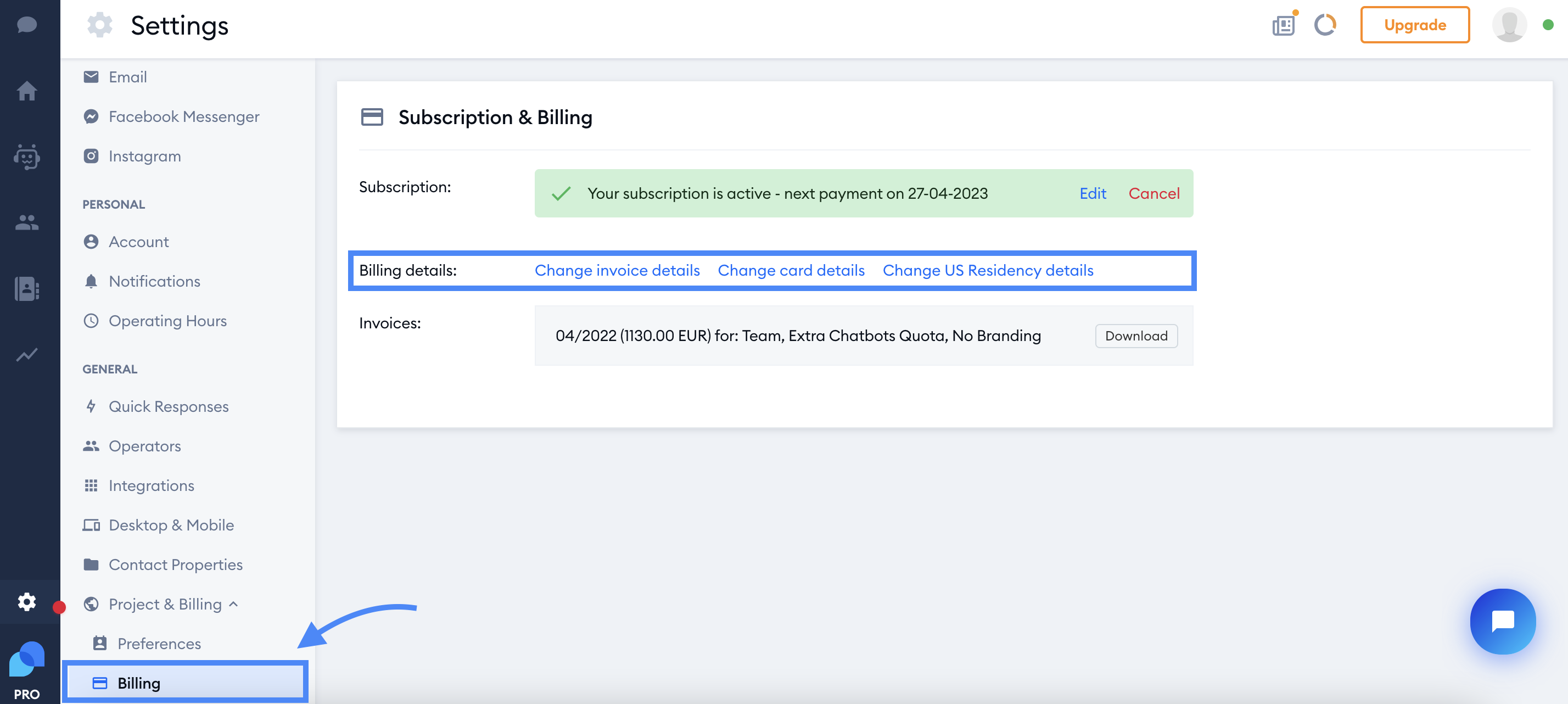 Invoices
If you want to add your Tax ID to the invoice, click on the change invoice details button. You can also add the invoicing email if you want to send the invoices to another email address. After changing the details - please refresh the page and download the invoice again.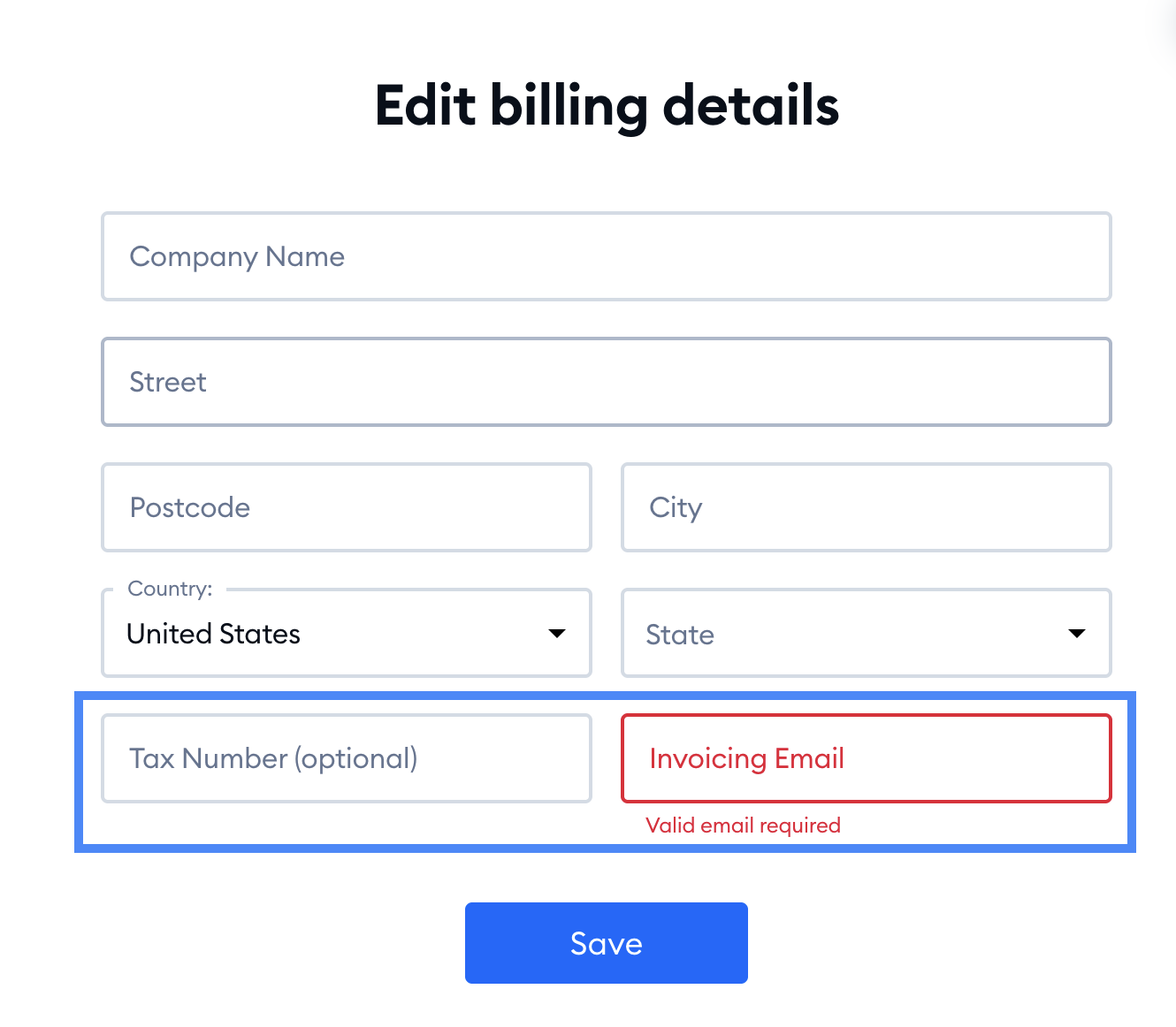 To learn more, check our article about invoices.
Card Details
After clicking on the change card details button - you'll see a window allowing you to change your card details. Fill in your new card data and click on save. The card details will be updated, and the next billing will be charged through the new card.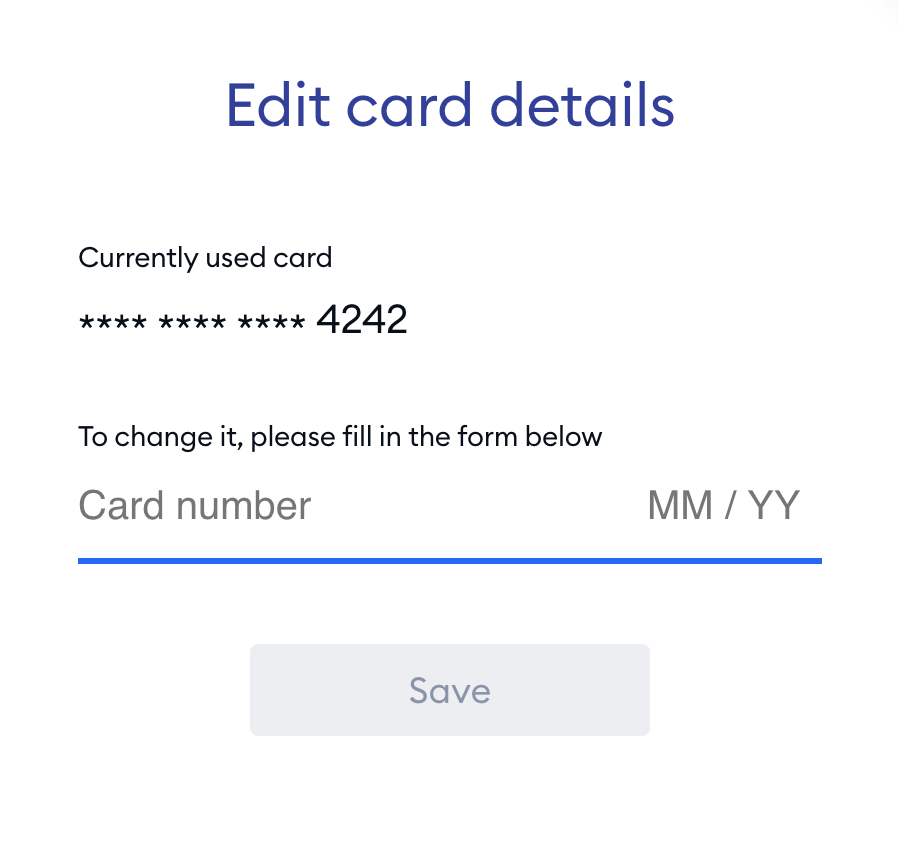 Change US Residency details
By clicking on the Change US Residency details button, you can add your US tax residency data (State & Zip code).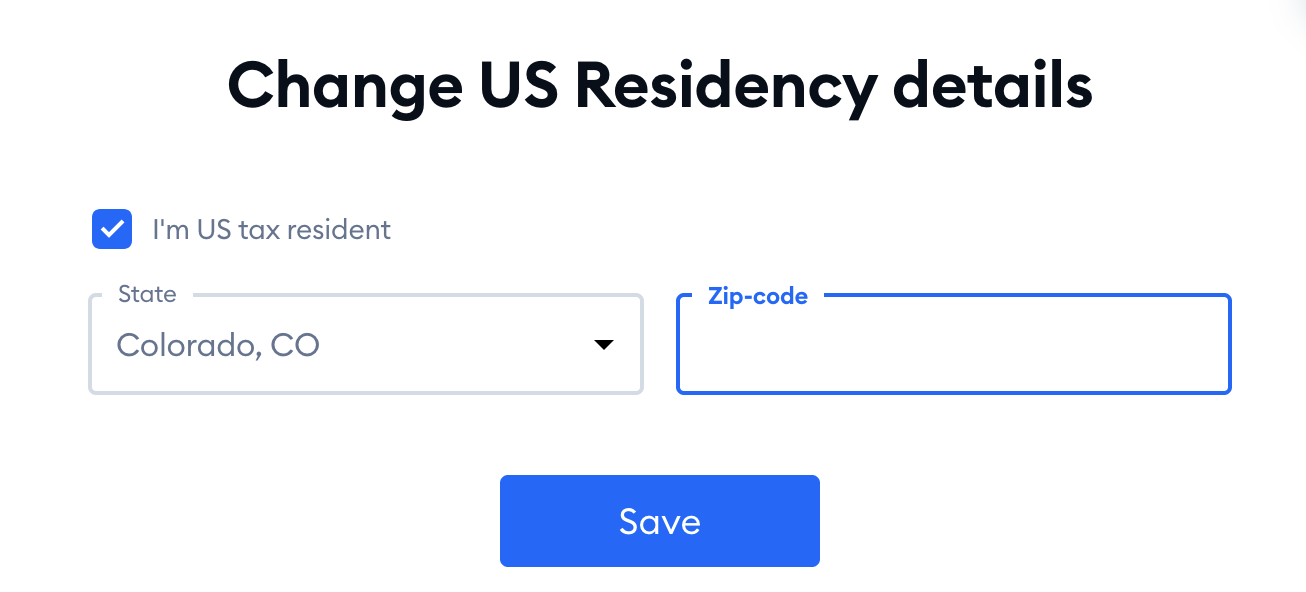 Cancel My Subscription
💡
The following steps are not applicable for subscriptions purchased on Wix. To cancel the Tidio WIX subscription, please contact Wix support.
To cancel your subscription go to Settings > Project & Billing > Billing section and click on the red cancel button next to your active subscription.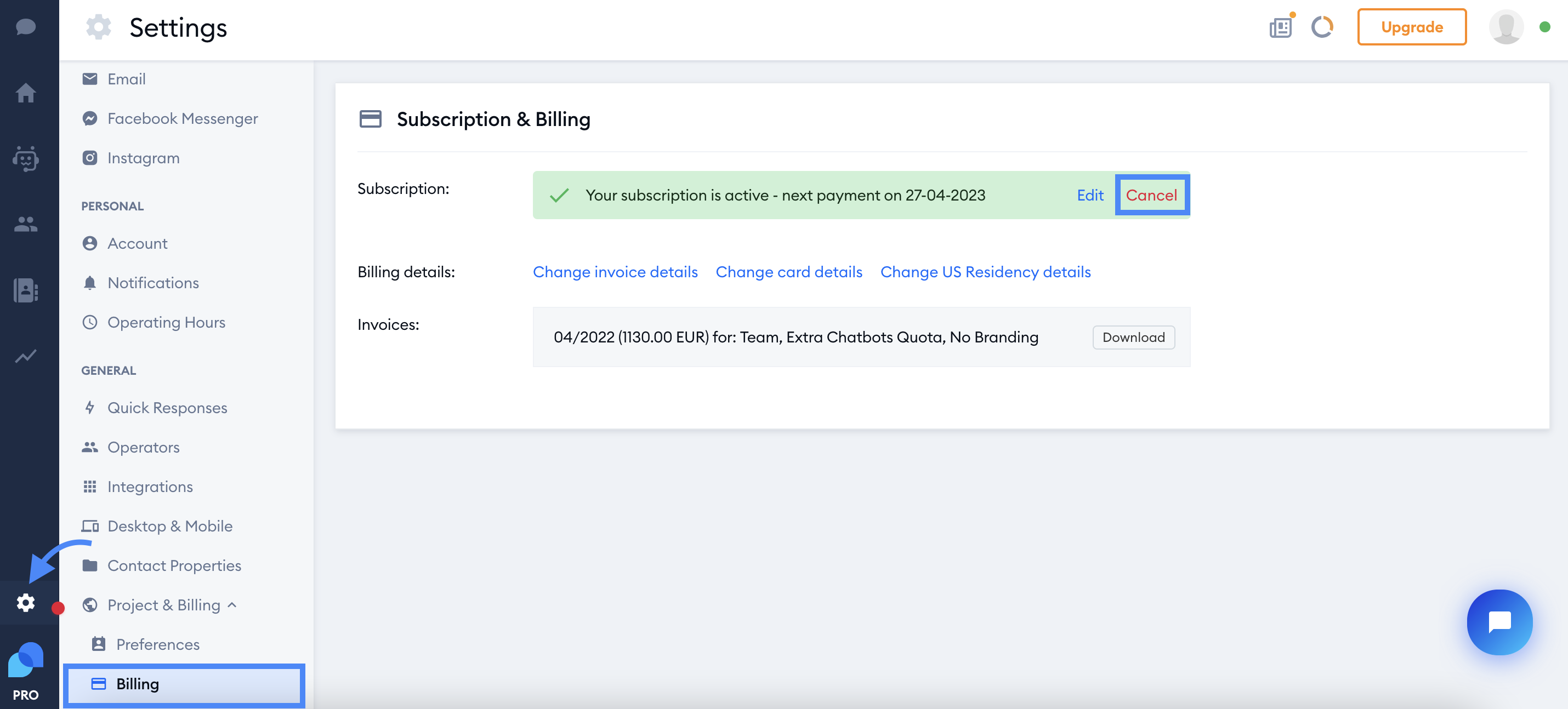 If you also wish to uninstall Tidio from your website - check our article about uninstallation.