Tidio Chat offers a Basic version, which is free forever. However, each new user gets a free 7-day trial of the paid plan, so you'll have a chance to test out all the premium features we offer.
In this article, you'll learn:
End of Trial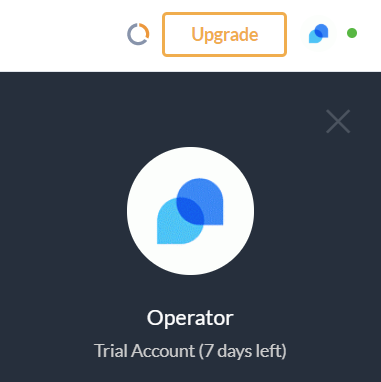 Once your free trial ends, you'll have the option to choose: either downgrade to the Basic plan or sign up for a subscription.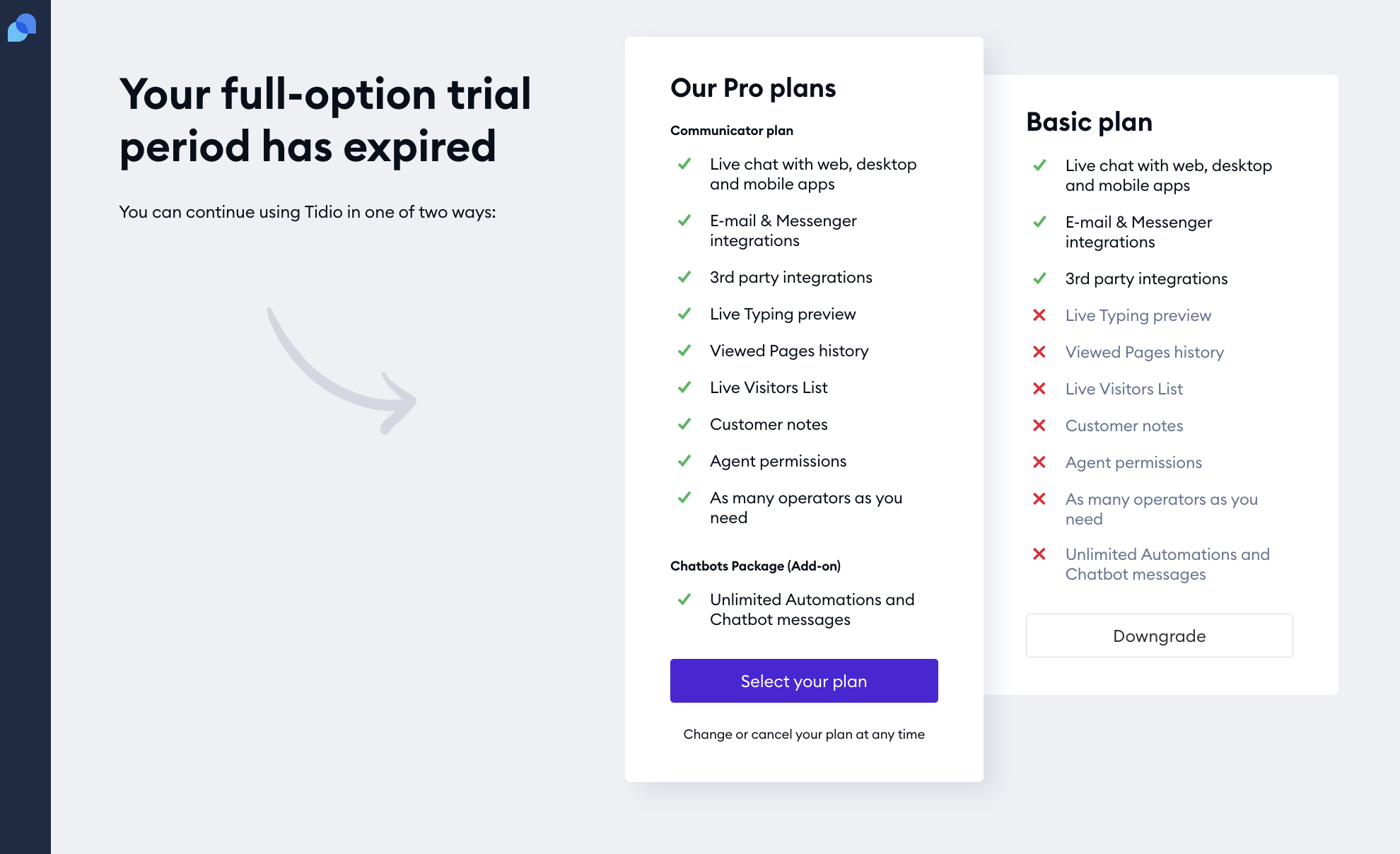 Choosing Downgrade will refresh the page and put you directly to the free version.

After pressing Yes, downgrade my account, the chat panel will refresh, and you'll be able to continue using the service. You can check your account's status by clicking on your avatar in the upper-right corner of the page.
You can add more features or Automation triggers at any moment by clicking on the Upgrade button.

Downgrade to Basic before the trial ends
You can also skip the trial and go for the free version immediately after logging in to the chat admin panel. The option for it will appear once you click on the Statistics icon (the circle next to the Upgrade button) in the upper right corner of the admin panel page.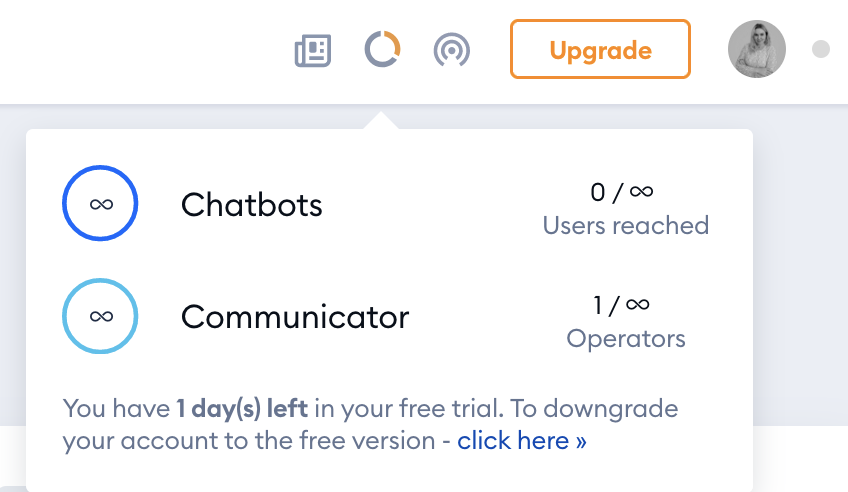 Downgrade to Basic
See our article about Cancelling the paid subscription to learn more about downgrading to the basic plan.