If you have encountered a problem while installing the Tidio desktop app on your Mac OS device, we explain how to solve it.
In this article, you'll learn:
Mac OS X error message
Mac OS X automatically blocks applications that do not come from the Mac App Store. Thus, when installing the Tidio desktop app you may receive the following alert: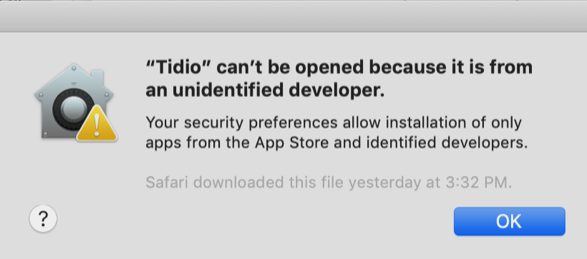 It doesn't mean you cannot install our app, though! In order to install the app, you should allow our app to be installed in the Security & Privacy settings of your computer:
Once you locate the application you've downloaded, open it, and - when a new alert appears - click Open again.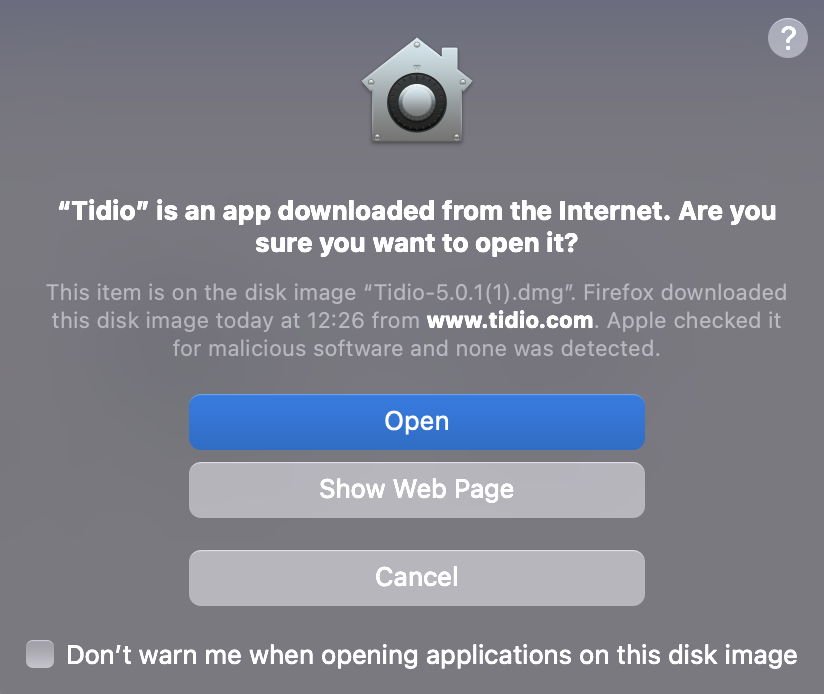 Then just follow the steps in the installation wizard. That's it!